10 to Broadway
11 August 2018 @ 21:30

-

23:30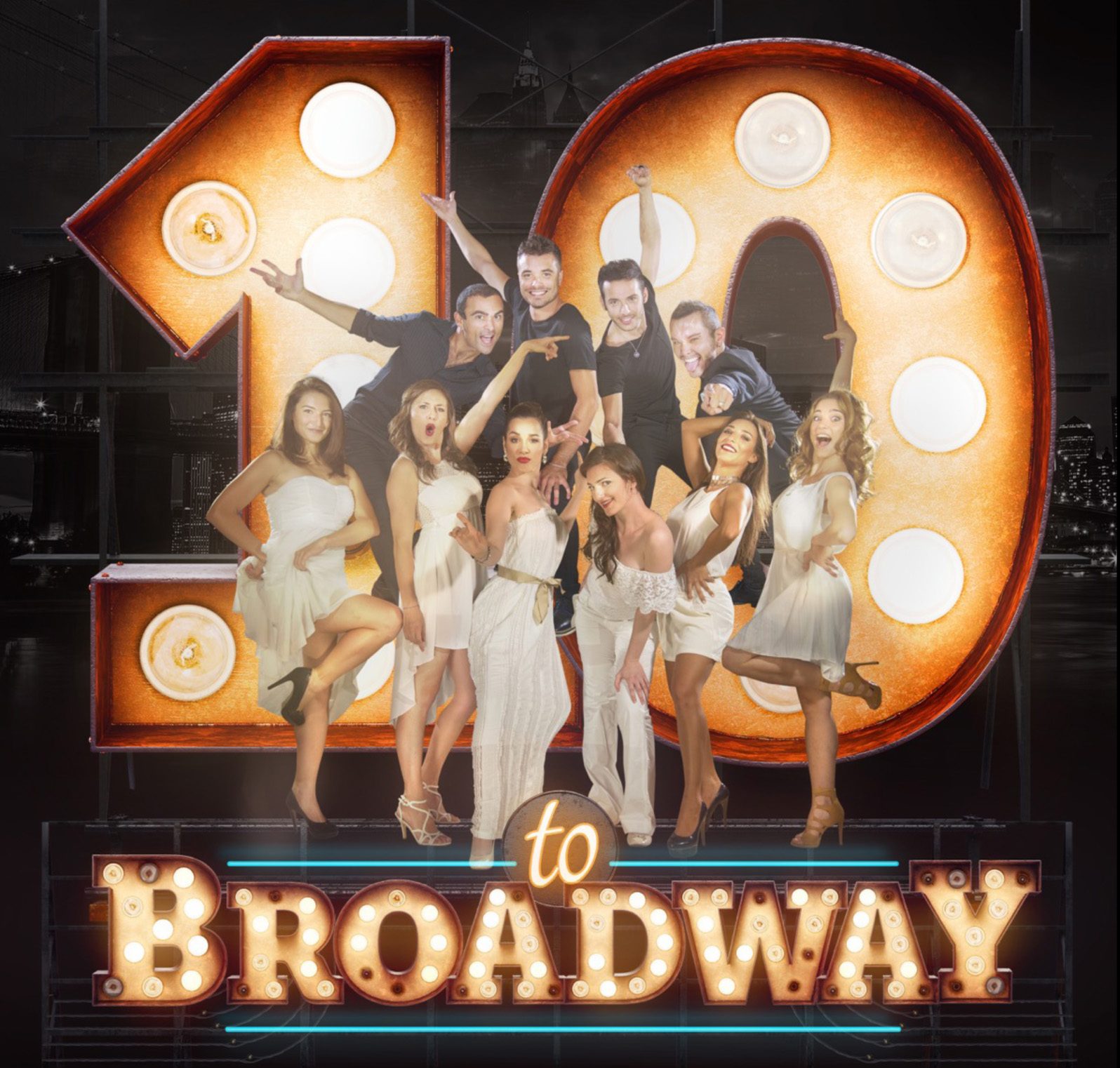 Prosegue "Orizzonti di scena", il cartellone di spettacoli teatrali che si inserisce nell'ambito della rassegna "Dreams Festival" promossa dall'assessorato a turismo, cultura e sport del Comune di Loano e curata da Dimensione Eventi con la direzione artistica di Ivan Fabio Perna.
Sabato 11 agosto alle 21.30 all'arena estiva del Giardino del Principe andrà in scena il concerto-musical "10 to Broadway" a cura dell'omonimo gruppo vocale fondato da Angelo Fernando Galeano e Marco Caselle.
I "10toBroadway" sono dieci artisti, ciascuno con una propria peculiarità artistica e con una prestigiosa carriera alle spalle, esperti performer vocali di vari stili oltre che di "Musical Theatre". Il progetto che prende forma dalle loro voci è un concerto-spettacolo unico nel suo genere.
Ripercorrendo tutti gli stili, dai più old-fashioned fino al musical contemporaneo, con le loro voci i "10toBroadway" saranno gli interpreti della più ampia carrellata di brani celebri di grande repertorio che si sia mai vista su un palcoscenico italiano: The Rocky Horror Show, Jesus Christ Superstar, Rent, Mamma Mia, Sister Act, Les Misérables, Aida, Miss Saigon, Cats, A Chorus Line, Hairspray, Hair, Grease, Evita, The Phantom of the Opera, Wicked.
Questi gli interpreti: Noemi Garbo, Marianna Bonansone, Giulia Dascoli, Chiara Allegro, Teresa Gioda, Valeria Camici, Marco Caselle, Guido Giordana, Gioacchino Inzirillo, Federico Natale. La direzione artistica è affidata al maestro Angelo Galeano (vocal trainer, didatta e blogger) mentre la direzione di produzione è di Marco Caselle (performer, autore musicale, produttore).
Il gruppo vocale "10toBroadway" è stato fondato da Angelo Fernando Galeano e Marco Caselle dalla condivisione di esperienze complementari, dalla direzione artistica all'organizzazione, dall'insegnamento alla composizione e con molti anni di esperienza nel settore del musical. La loro passione è naturalmente il canto.
"Orizzonti di scena" è una kermesse di spettacoli che si colloca all'interno del Dreams Festival 2018. L'iniziativa, con la direzione artistica di Ivan Fabio Perna, ha l'obiettivo di offrire alla cittadinanza e ai turisti loanesi una stagione teatrale di alto valore culturale e di intrattenimento, fidelizzando un pubblico amante del teatro e avvicinando i giovani ad eventi dal vivo di alto valore drammaturgico.
I biglietti sono disponibili in vendita con il circuito Ticket One (on-line su www.ticketone.it ed in tutti i punti vendita affiliati) o presso il Mondadori Bookstore di via Garibaldi 150, che fino al 3 settembre è aperto tutti i giorni in orario continuato dalle 9 alle 20 e dalle 21 alle 23.30 (al sabato sera chiusura alle 24); per informazioni contattare il numero 019 675848 o inviare una mail a mondadoriloano@gmail.com.
Related Events