CONCERTO DI NATALE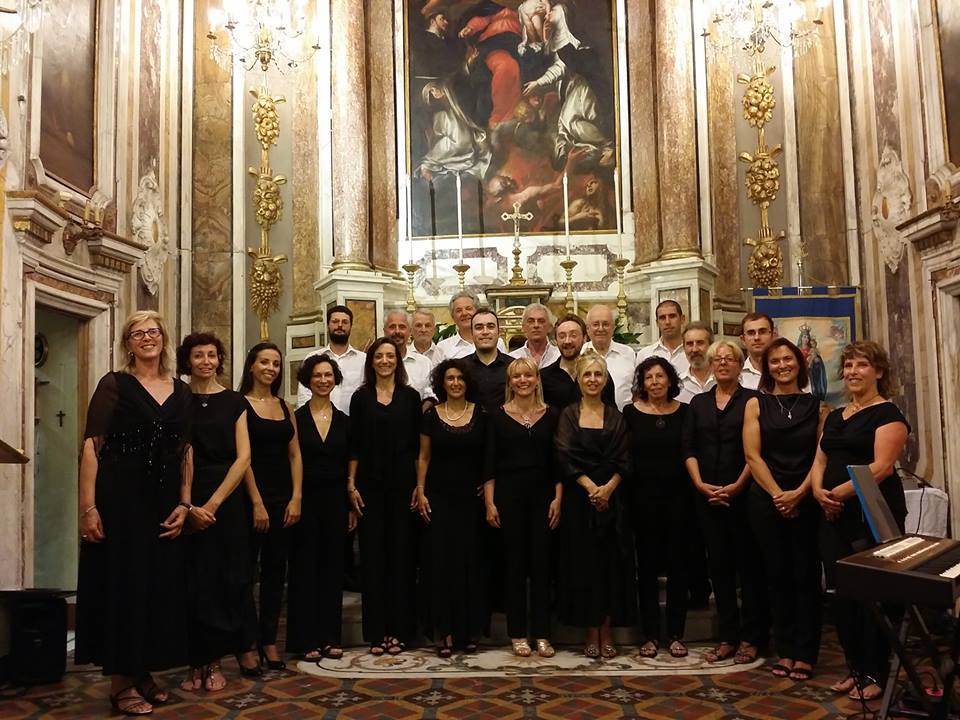 COMUNICATO STAMPA (22/12/2016)
Venerdì 23 dicembre, a Loano, si svolgerà un nuovo appuntamento del programma "Incanti di Natale", promosso dall'Assessorato al Turismo, Cultura e Sport del Comune di Loano.
Alle ore 21.00, nella Chiesa delle Suore della Visitazione (Corso Europa) il Coro Polifonico e il Coro delle Voci Bianche Città di Loano eseguiranno il tradizionale "Concerto di Natale".
Il programma della serata spazierà tra composizioni tratte dal repertorio sacro di Mozart, Durante e Beethoven e tra  brani classici della tradizione natalizia.
Ad aprire il concerto, diretto dal Maestro Mattia Pelosi, sarà la "Messa" di Mozart. Seguirà il "Magnificat" di Francesco Durante e il canto natalizio "Adeste fideles. Il coro polifonico loanese eseguirà poi l' "Inno al Creatore" e l' "Inno alla notte" di L.V. Beethoven. La serata proseguirà con l'interpretazione di alcuni celebri canti natalizi: "Entre le beuf", "Adorabunt nationes", "Astro del ciel", "Joy to the world", "Jingle bells".
Chiuderà il concerto l'esecuzione dell'inno del ringraziamento cristiano "Te Deum Laudamus". Il Coro sarà accompagnato dall'organista William Vivino.
Il Coro Polifonico Città di Loano, nato nel 1998, è composto da più di venti elementi vocali.  Il repertorio che caratterizza la formazione loanese è quello della polifonia barocca. Nell'ambito dell'attività di promozione musicale, l'Associazione ha dato vita al Coro di Voci Bianche.