Villa Amico … for the day after tomorrow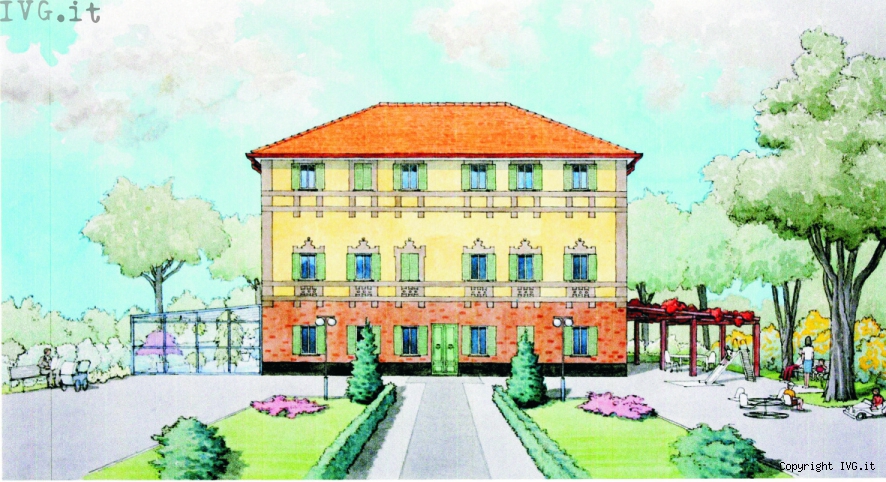 "Villa Amico … for the day after tomorrow" is an ambitious project, born with the support of the Municipality of Loano and promoted by the "Dopodomani Onlus" Association on the initiative of a group of parents of disabled children.
The goal is to create a residential facility aimed at seriously and very seriously disabled people who will be able to use the facility after the death of their parents.
The idea, thanks to the legacy and in line with the intent of the donor lawyer Dr. Bernardo Amico, is to give life to a global renovation of the property, maintaining the characteristic image of "manor house" surrounded by a large park open to the public, and to equip it to host seriously disabled people.
An excellent residential structure, perhaps unique in Liguria for its innovative features, capable of developing guests' autonomy, effectively integrating them into the local community and allowing them the best possible quality of life. The intent is to create a "service center", for the whole community, able to offer hospitality even on weekends or for short periods, so as to prepare the gradual and non-traumatic detachment of the disabled person from the family and to promote "stays of relief" for families who have temporary impediments. Furthermore, the structure should become a study center capable of identifying the needs of the population with disabilities and training the assistance staff.
Finally, a fundamental characteristic of the project is that of aiming for a form of "family" assistance, using the guests' family members as volunteers.
Of course, in order to achieve all this, it will be necessary to collect many economic resources.
To date, (and we are about 3/4 of the work) the financial contribution of the Liguria Region, the A. De Mari Foundation, the Fronk Anita Foundation of Capudi Raoul and the contribution of citizens sensitive to disability issues has been fundamental.
The community is periodically informed about the progress of the work through a series of collateral events dedicated to the initiative, organized with the support of the Municipality of Loano.